In this Issue
A Christmas Carol "Virtually Dickens" and Auditions
Sudbury Savoyards' 60th Anniversary
The Grand Duke: Events in 2021
New Ways to Stay in Touch: YouTube Channel & New Website
In Memoria
Christmas Carol "Virtually Dickens" to premier December 4th
Join us for an entirely virtual journey into Ebenezer Scrooge's London! This December, we'll be collaborating with the Wayside Inn to bring you Charles Dickens' A Christmas Carol, Virtually Dickens directed by Danny Bolton and produced by Kathryn Denney. This continues the collaboration between the Savoyards and the Wayside Inn started last year to present A Christmas Carol and raise money for relief of world hunger. In a 2020 twist, the production will be rehearsed via Zoom, recorded in late November/early December, and premier on December 4th. Although we'd rather be together in-real-life, we're excited to explore this way of performing and look forward to "seeing" an audience from far and wide. 
Auditions for Christmas Carol: October 9th & 11th
Anyone in the world can audition for this Zoom video production! We seek 6 actors who want to portray all 27 characters of this timeless masterpiece, with cutting-edge technology! 
[Auditions are now closed.]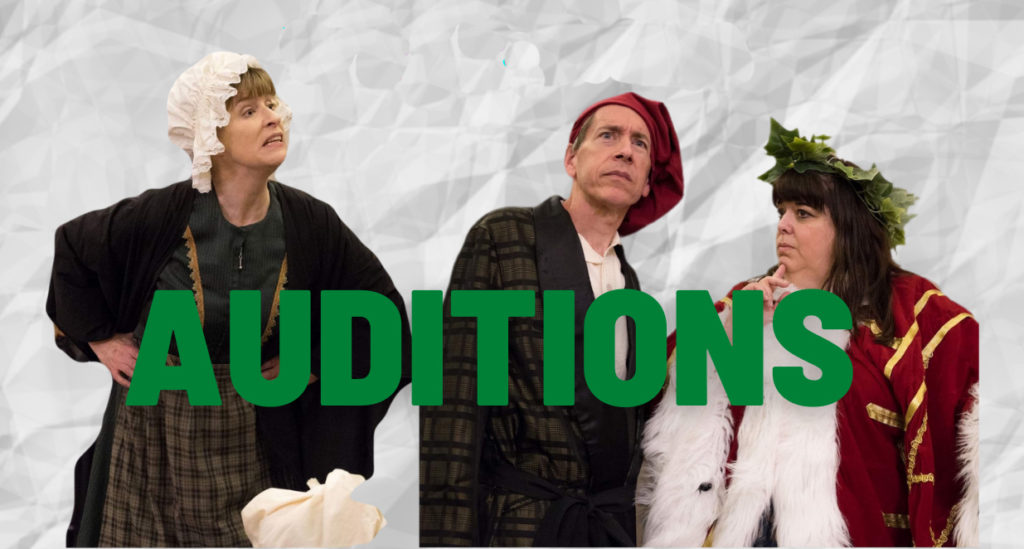 The Savoyards Celebrates 60 Years in 2021
The Sudbury Savoyards is turning 60 in 2021! And our 60th anniversary committee is hard at work planning events to celebrate the momentous occasion, so stay tuned to see what they come up with.
The Grand Duke, a Musical and Historical Discussion: Sat., Oct 17th, 7:00 pm (EST) 
Though current circumstances mean Sudbury Savoyards has postponed The Grand Duke until 2022, the artistic team is making plans to turn the delay to our production's advantage. Most plans have not been finalized, but we will offer opportunities for company members to learn, and learn about, this little-produced operetta. There will be rehearsal tracks so everyone can get a head-start on the music, and helpful hints on vocal warm-ups you can do on your own. Other virtual or safely-distanced events may be announced as well. If anyone has suggestions or requests for programs or tools, contact the Producer.
To begin, New England Gilbert & Sullivan Society
will be presenting a discussion on The Grand Duke on October 17th on Zoom, led by Tony Parkes.  Everyone who is interested in working on the show is cordially invited. Follow this link for the Zoom meeting.
New Ways to Stay in Touch: YouTube Channel & New Website
The Sudbury Savoyards have launched a new YouTube channel! We have added several full-length videos of previous productions. Sad about The Grand Duke being postponed? Us too! However, the last production from 2006 is now on our channel, as is this year's EMACT award-winning HMS Pinafore. Make sure to subscribe to us, so you never miss a video!
We're thrilled to have our long-awaited new website launched! Browse through and let us know what you think. Many thanks to Roberta Sutter (web designer), our website committee (Sue Flint, Karen Powers, Mike Lague), and to the Information Management Committee for their input. Finally, thanks to Steve Malionek, our outgoing webmaster, for keeping the Savoyards on the web for many years.
Gone But Not Forgotten: Steven Friedman
On September 7, 2020 Steven Friedman passed away at the age of 77 with the love of his life, Harriet, and his two daughters by his side. With his love of Neil Simon, The Sudbury Savoyards enjoyed his participation as Billie Warren in the 2006 summer production of California Suite. He also assumed the role of John Barrymore's ghost in the 2015 summer production of I Hate Hamlet with both shows being directed by his wife, Harriet. Steven was an avid book reader, always made Genius level on the Sunday NYT beehive, and never missed an episode of Jeopardy. The family will have a celebration of his life at a later date. Donations in his memory may be made to the MSPCA.