In this Issue:
What We're Up To
Membership Renewals
Seeking Board of Trustees Candidates
Annual Meeting
Tech Space in Gleasondale
In Memoria
We are so grateful for the support of our community in the two years since theater productions first closed in March 2020 and despite the rocky start to re-opening in 2022 (thanks, Omicron). We are very grateful to all who came out for the first month of rehearsals, tech, and production for The Grand Duke! We also appreciate the Marlborough Cultural Council for their support; we will put the funding to good use in 2023. 

Our plans for 2022/2023 include holding our Annual Meeting in June 5th, settling into our new tech space at the Gleasondale Mill, presenting A Christmas Carol in December 2022, and rebooting our mainstage production of The Grand Duke, postponed by Omicron, for February 2023. Production dates for Grand Duke will be February 24th – March 5th, 2023.

We look forward to seeing you all – in real life or virtually – at our annual meeting in June (details to follow shortly). 
Membership - Renew Today!
Please renew your membership now!

Please note that:
Your membership status does not renew automatically – we ask you to "opt-in" once a year, 
Your membership must be renewed by Thursday, May 5th, 2022 to participate in 

Board

 of Trustee elections at our Annual Meeting,
Membership fees are $25/year unless you have participated in Savoyards activities (see below) and wish to waive the fee.
Even though it's been a quiet year, we look forward to better things in 2023 and would love to have YOU be an active part of it!
Since there were relatively few opportunities to participate in Savoyard activities over the last two years, we're expanding the criteria for waiving membership dues: if you participated in any of our shows in the past four years, whether it be tech, work days, ticket sales, on stage, in the orchestra, or behind the scenes, you can waive your $25 membership fee! If you have questions about membership, please contact membership@suburysavoyards.org. 
Please consider offering yourself as a candidate – we need your ideas and energy. The Board of Trustees is responsible for managing much of the troupe outside our main-stage productions. We currently have nine members, and there will be two seats open and one current board member up for re-election in June. On average, we meet once per month via Zoom. Elections will take place at the annual meeting, likely to be scheduled in June 2022. If you have any interest or any questions, feel free to reach out to Brendon Chetwynd or any other board member.
Our annual meeting will be both in person and via Zoom, followed by dinner and sing-along.  Bring Something to Share (BSTS) and bring your voice for singing! 

Date: Sunday, June 5th
Time: 2:00pm – 5:00 pm
Location: The Denney's Home
NEW Tech and Storage Space in Stow
The Sudbury Savoyards are pleased (no, thrilled!) to have moved into a larger storage and tech-build space at the Gleasondale Mill in Stow, MA. Thank you to our Locations Committee – Brendon Chetwynd, Tom Powers and Nancy Powers – for their persistence in securing the place, to Tom Powers for disassembling and re-building the shelving, and all who helped clean and move!
Sudbury Savoyards member Jim Miller, beloved husband of Jill Henderson, passed away on January 12, 2022. A life-long Gilbert & Sullivan addict, Jim joined the chorus for The Yeomen of the Guard in 2008 and Princess Ida in 2010 and contributed his technical skills for set construction and painting through 2015. According to Jill "the sets he built opened up a world that he had wanted to be a part of, and how he loved every moment creating the background for the wonderful productions in which he and all the actors sang.  He cherished those friendships deeply."

Jim appeared onstage in the G&S choruses of The Pirates of Penzance, HMS Pinafore and The Mikado with FOPAC/ Friends of the Performing Arts in Concord, and The Pirates of Penzance with SLOC/Savoyard Light Opera Company in Carlisle. He was also a dedicated volunteer at Emerson Hospital in Concord in the Emergency Department.

The complete obituary of Jim Miller's fascinating life can be found at www.concordfuneralhome.com. There is a plan for a post-Covid Celebration of Jim's life hopefully in the Spring.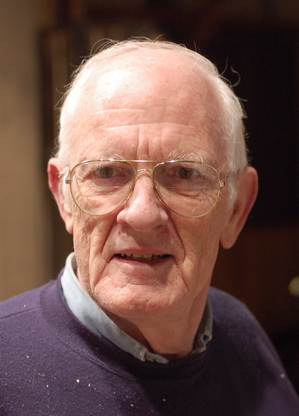 Annual Meeting – June 5, 2022 2-5pm (see details above)
Christmas Carol – December 2022 TBA
February 24 – March 5, 2023: The Grand Duke performances, at Lincoln/Sudbury Regional, Sudbury, MA