The Grand Duke RESCHEDULED to 2023
The Sudbury Savoyards' production of the Grand Duke has been rescheduled! Donna Roessler and Lynn Sa are excited to be co-producing The Grand Duke 2023. We are also thrilled to have Aldo Fabrizi continuing as music director and Matt Tragert as stage director. 
Performances are scheduled for: February 24th – March 4th, 2023, at Lincoln-Sudbury Regional High, Sudbury, MA.
Roles and Auditions: We hope that as many of the 2022 cast, crew, orchestra, and production staff as possible will be able to join us for the 2023 dates. Auditions are scheduled for Sept 27th, 2022, to fill possible vacancies in lead roles.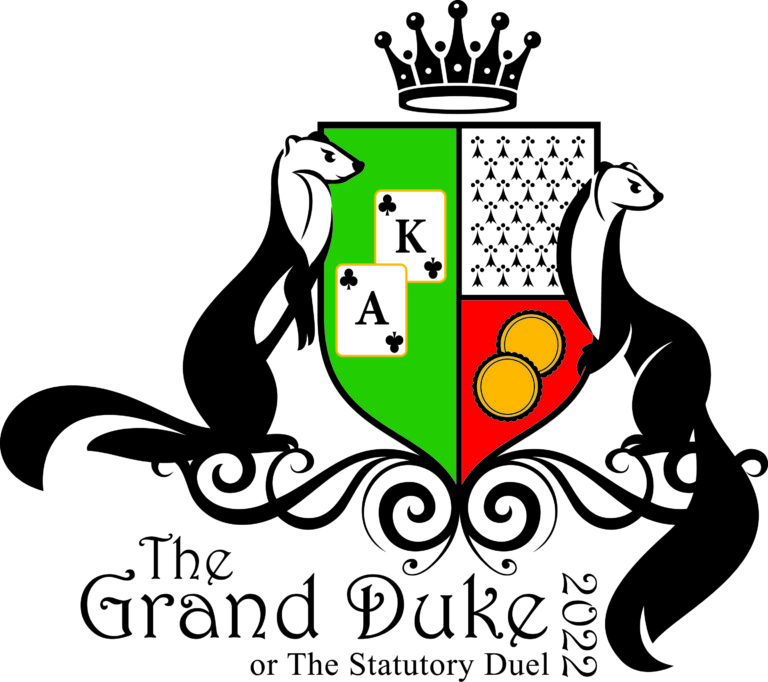 Production Information & Chorus Registration
Vaccination status to participate:
All cast and crew to be fully vaccinated and boosted, and we will be asking for proof of vaccination from everyone. All other health and safety protocols will be re-assessed as needed when the production gets closer. 
Draft Schedule: The Grand Duke DRAFT Schedule 2023.
Vocal Score:
We'll be using Steve Malionek's 2006 adaptation of the Grand Duke score. Contact Donna or Lynn if you need a score. 
From our 2006 production of The Grand Duke
Gilbert & Sullivan's The Grand Duke

(a plot summary care of Wikipedia):
In The Grand Duke, Gilbert and Sullivan come full circle, back to the theme of their first collaboration, Thespis: a troupe of actors taking political power. The plot hinges on the misinterpretation of a 100-year-old law regarding statutory duels (decided by drawing cards). The baffled leading man of the troupe, Ludwig, spearheads the rebellion against the hypochondriac, miserly Grand Duke and becomes engaged to four different women before the plot is resolved. 
The frugality and phoniness of the wealthy classes and the nobility is lampooned and, as in Princess Ida, The Mikado, The Gondoliers, and Utopia, Limited, the foreign setting emboldens Gilbert to use some particularly pointed satire.