In this issue:
The Grand Duke: Tickets Now on Sale!
Seeking: Volunteers for Front of House
Buy an Ad in Our Program by Feb 1
Christmas Carol: Your Impact
February 24-March 4
at Lincoln-Sudbury Regional High School
Acquired identities, mistaken engagements, and made-up Greek words abound in this pinnacle of operetta. You won't want to miss this rare and rollicking piece of theatre!
Stage direction by Matt Tragert; Musical direction by Aldo Fabrizi. Co-producers Donna Roessler and Lynn Sa.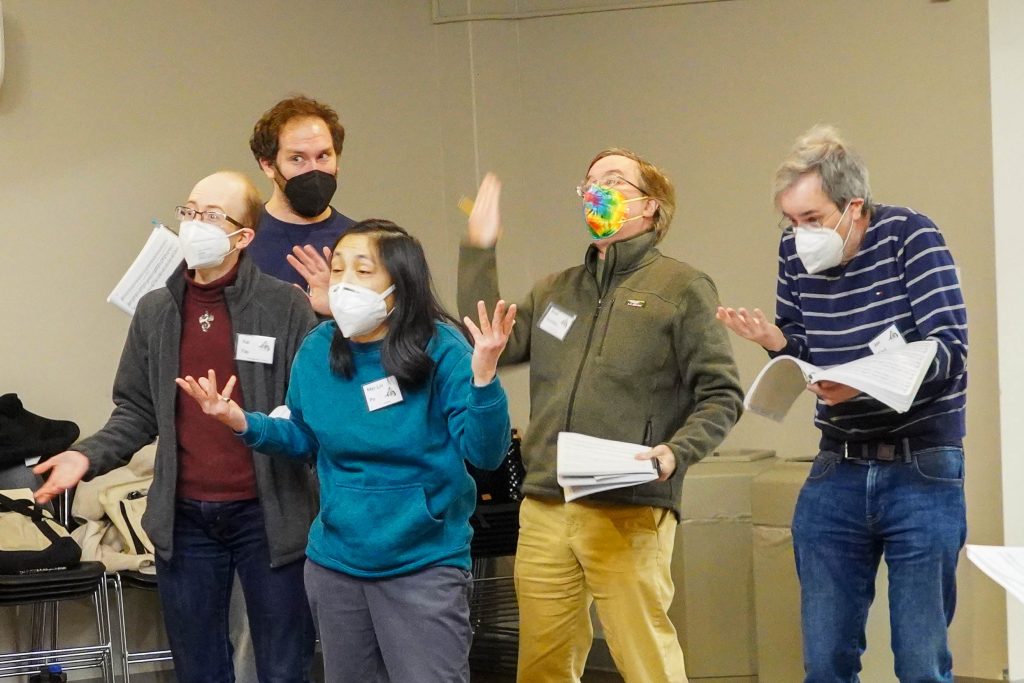 CAST
Ben Morse, Grand Duke
Lonnie Powell, Ernest
Tom Frates, Ludwig
Brad Amidon, Dr. Tannhauser
Santo Mammone, Prince of Monte Carlo
Jon Saul, Ben Hashbaz/ Detective
Randy Glidden, Herald
Lindsey Soboleski, Princess of Monte Carlo
Carolyn Kelly Schwartz, Baroness von Krakenfeldt
Elaine Crane, Julia Jellicoe
Sara DeLong, Lisa
Graham Daley, Olga
Emily Kwak, Gretchen
Debbie Crane, Bertha
Ann Ferentz, Elsa
Karen Powers, Martha
ENSEMBLE
David Bainbridge, Briana Bensenouci, Kirsten Chetwynd, Kai Fay, Sue Flint, Matthew Garber, Frank Harrigan, Andy Herrick, Laura Jacobson, Kim Kapner, Larry Millner, Beth Nolan Conners, George Oliver, Tony Parkes, Mei-Lin Po, Tom Porcher, Susan Robinson, Nora Sotomayor, Vivian Viggiano, Marla Zucker
Grand Duke Preview LIVE on WERS
For a special musical preview, tune in Saturday, February 4th at 11 am to hear leads Tom Frates (Ludwig) Elaine B. Crane (Julia) and Lonnie Powell (Ernest) perform live on the Broadway radio show "Standing Room Only" on 88.9 FM WERS

Interview on Arts for the MASSes
Click HERE to hear from The Grand Duke's co-producing team, Donna Rossler and Lynn Sa, interviewed by Ryan Malyar on Arts for the MASSes!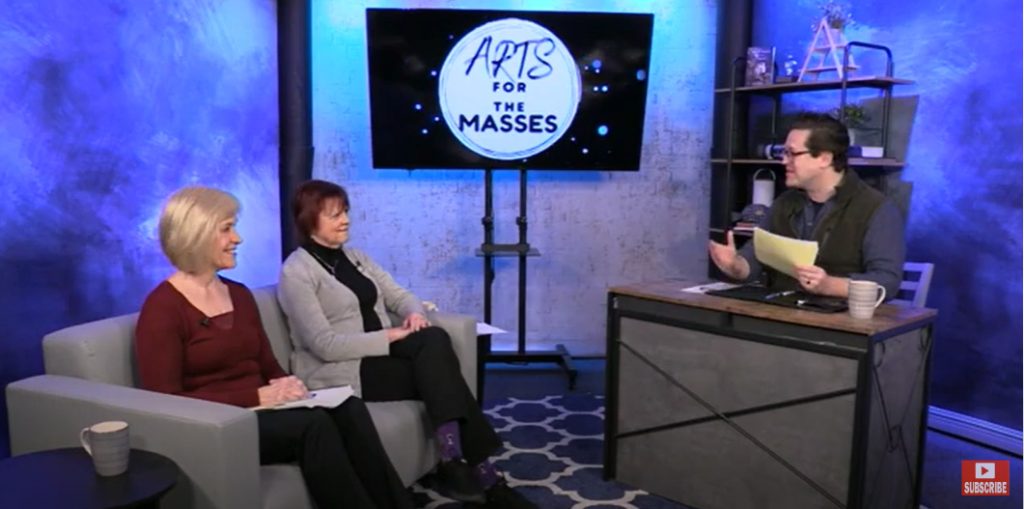 SEEKING: Front of House Volunteers!
he Grand Duke needs 6-8 volunteers per show to help at the ticket table and to welcome patrons into the theatre with a program and a smile. If you have a friend or family member, or if you yourself are available to help please reach out to Dennis (xxx-xxxx-xxxx or email ). 
 
The dates and show times are:
Friday Feb. 24 – 8pm (House call 7pm)
Saturday Feb. 25 – 8pm (House call 7pm)
Sunday Feb 26 – 2pm (House call 1pm)
Friday March 3 – 8pm (House call 7pm)
Saturday March 4 – 2pm (House call 1pm)
 
Once a roster is assembled, more detailed information will be sent to the team.
Purchase a Program Ad by February 1st
Support our work and invest in the growth of your own company by advertising in our Grand Duke playbill. Our audience of theater-goers spans the metro-west Boston area.
 
Ad specs:
Quarter page / Business card (1 ¾" high X 4 ¾" wide) $55
Half page (3 ½" high X 4 ¾" wide) $95
Full Page (7 ¾" high X 4 ¾" wide) $150
Inside cover (full page): Front $225  / Back $225
Outside back cover in color (full page): $275
 
Email for more information about purchasing your ad: playbill@sudburysavoyards.org
Bravo to member, board treasurer, and actor extraordinaire Brad Amidon for his work in our one man showing of A Christmas Carol at The Wayside Inn this past December. And a big congratulations to the organizers and our producer, Kathryn Denney. 
Thanks to a very successful three showings, The Sudbury Savoyards donated $2700 in support of A Place to Turn- a local Natick, MA food bank. The Savoyards are proud to support this local food insecurity organization!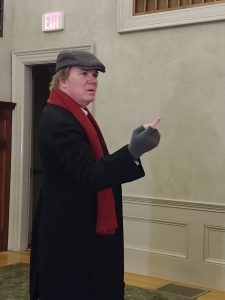 We appreciate your support!