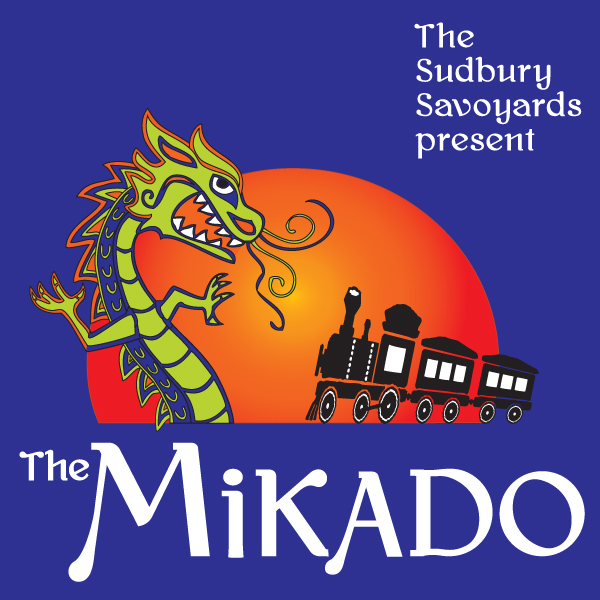 Stage Director: James Ravan
Music Director: Craig Tata
Assistant Stage Director: Susan Elberger
Assistant Music Director: Matt Tragert
Producer: Brendon Chetwynd
Technical Director: Tom Powers
Performances were from April 22 – 29th, 2017
at Maynard High School
Maynard, MA 01754
Featuring:
Ben Morse as Ko-Ko
Tim Daughters as Pish Tush
Matt Tragert as Pooh-Bah
Randy Glidden as The Mikado
Stephen Im as Nanki-Poo
Lindsey Soboleski as Yum-Yum
Katrina Skidmore as Peep-Bo
Pamela Ryba as Pitti-Sing
Carolyn Schwartz as Katisha
The Mikado 2017 Vision from Stage Director, James Ravan

First, some words to describe this year's show: "laughter, light, airy, fun, farcical, fast". Second, what if we took Gilbert literally at his word and there really was "a train of little ladies"? Then the Town of Titipu would have a train station where their parents would meet them for school vacation. The idea behind the setting is to place the piece in a non-traditional place/time (Victorian England/Japan, purposefully not determined, but decidedly not medieval Japan). The emphasis will be that The Mikado is a Victorian farce about English class structure and society, not a parody of Japanese medieval culture. We may decide to give the maidens schoolgirl uniforms and not kimonos.